After a harrowing flight from a final assault by the Bladesmen hordes, Kenton and the last remaining humans find themselves refugees in a new world. Despite their successful escape and incredible technological advances, the existing inhabitants of this foreign place aren't willing to let the human City have the peace they crave. Caught between untrusted allies and overpowering foes, Councilor Kenton finds himself forced to choose between his people and his wife as the last humans fight for their right to survive.
This sequel to Lord of the City follows the exploits of the City and its people on a new world stuck in an endless cycle of war and destruction. Driven to extreme measures, Kenton and his children must challenge the one untouchable power that even Bladesmen Lords fear to cross - the peerless might of the City of the Lords
City of the Lords: published March, 2013. Volume 2 of the Bladesmen Lords series. ISBN 978-1482750195. Buy now as a trade paperback from CreateSpace, a Nook ebook, or as a Kindle ebook!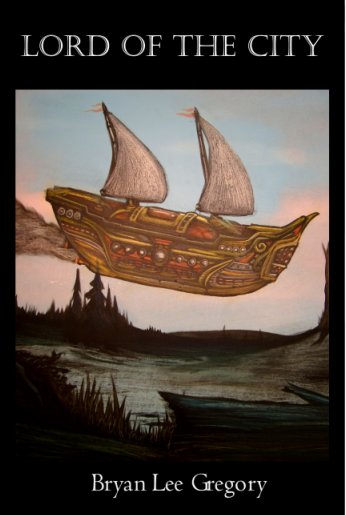 Scribe Kenton lives in the last human refuge, known to its inhabitants only as the City. All he has ever known is the omnipresent threat of the Bladesmen, the eternal foes who trapped the few remaining humans over a century ago.

Now the City is running out of the only resource that can keep its enemies at bay. Kenton is sent out into the world with the City's most valiant defenders on a revolutionary aircraft on a desperate mission to find a weakness in the Bladesmen's defenses. Soon he discovers that it is only a matter of time until the City falls forever. Only the human mission on board the zeppelin Lord of the City can hope to find a way to save the last remnants of humanity before their time runs out.




Lord of the City: published November, 2011. Volume 1 of the Bladesmen Lords series. ISBN 978-1456472351. Buy now as a trade paperback from CreateSpace, a Nook ebook, or a Kindle ebook from Amazon!